Unseen Dreams
FilmBase Gallery, Curved Street, Temple Bar, Dublin 2
Opening: 6pm Wed 10 Jul
Dates: 8-14 Jul
Opening hours: Daily 9.30am-5.30pm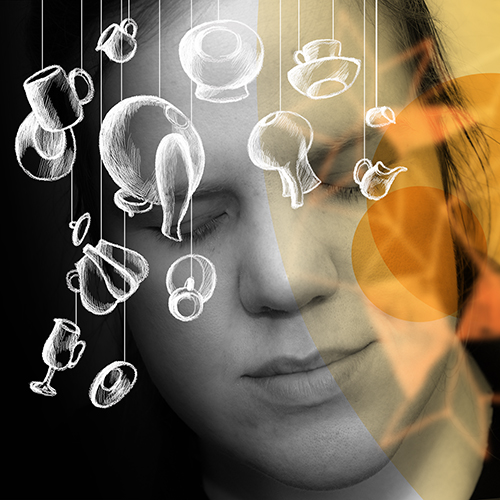 By the means of photography and illustration this series shows something that can't be seen — sleeping dreams of blind people.
Inspired by Esref Armagan a Turkish artist who is blind since birth, all the artworks in Unseen Dreams are based on the dreams of real people who are blind since birth and have no visual memories.
This collaborative project was conducted in ChildVision, a centre that provides educational opportunities for Ireland's blind and partially sighted children and young adults in a safe and nurturing environment.
Artists; Oksana Afonina and Varvara Perekrest.
Image credit: Oksana Afonina and Varvara Perekrest, from the series 'Unseen Dreams'.