Where is your Heart? Where is your Head?
The Picture Rooms, 12 Wellington Quay, Dublin 2
Opening: Fri 5 Jul
Dates: 5-19 Jul
Opening hours: Daily 10am-5.30pm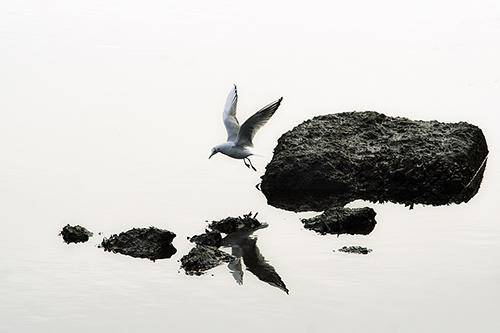 In the year of the Gathering in Ireland, many people are considering their roots. Adapting to where there head lies, while keeping fresh the visions of their hearts and homes, The Dublin Photowalk Group evolved as a meet-up of artists from diverse backgrounds with a common focus in the energy and development of photography.
Photographers; Paolo Bergomi, Gavin Collis, Angelina Foster, Marek Kubinek, Anna-Louise Hally and Tamara Him.
Image credit: Paolo Bergomi, Heart – Seagull flies over Liffey (2010).