Signal | Echo | Trace
National College of Art & Design, 100 Thomas Street, Dublin 8
Opening: 6pm Thu 4 Jul
Dates: 5-11 Jul
Opening hours: Mon-Sat 10am-5pm / Sun 2-4pm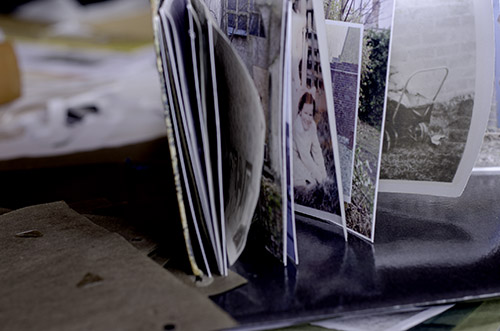 This exhibition illustrates a selection of work from a group of emerging photographers recently graduated from NCAD's Photography and Digital Imaging part-time course.
 The group's varied individual aesthetic approaches and processes on a wide variety of topics will be portrayed. Despite the group's diversity their distinct works display the common threads of the exhibition title, Signal | Echo |Trace.
Expect visual representations of sound, a family history in Dublin's north inner city, the life of a wedding present, an exploration of language to communicate illness, the materiality of photography, a consideration of the decisive moment, text fragments from the built environment, exploration of unique spatialities, and the new photographic dimensions, created by technology and\or travel.
Photographers; David Barbour, Geraldine Coakley, Michelle Dempsey, Philip Doyle, Sally Graver, John MacMenamin, Niamh Moloney and Brenda Quinn.
Image credit
Featured image: Sally Graver
Background image: David Barbour.