Karol Jóźwiak, Perfect Portrait
Centre for Creative Practices, 15 Lower Pembroke Street, Dublin 2
Opening: 6pm-9pm Tue 9 Jul
Dates: 10-21 Jul
Opening hours: Mon-Fri 12-7pm / Sat 2pm-6pm / Closed Sun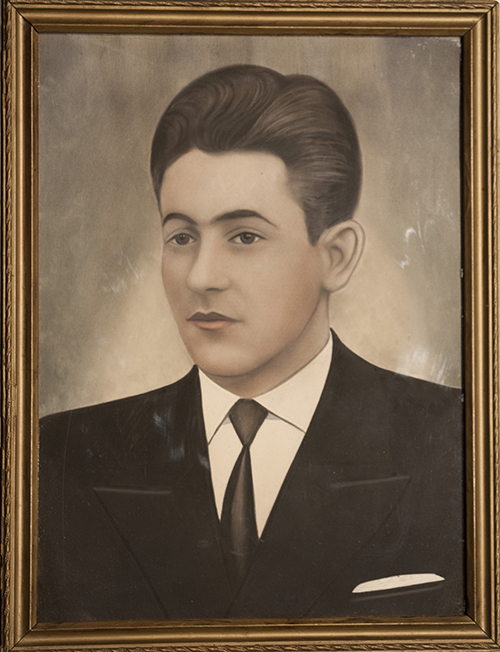 "Monidlo", "mamidlo", "photo-portrait" – these are only some names coined for this specific type of portraits. The climax of their popularity dates back to 1960s, but their history extends as far back as the second half of the 19th century to the late 1980s. While not limited to one country, the trend seems to have matured into its exceptional features and a great vogue in Poland. Estimates suggest that at least several thousand- if not several million- of individual monidlo photographs were taken only in Poland over a period of 100 years.
These photographs are witness to a style of portraiture that is definitely a thing of the past. Frequently they were destroyed, thrown away or sold in flea markets and second-hand sales as unwanted keepsakes, tokens of kitsch and provincialism.
For more information visit Center for Creative Practices.
Image credit: Karol Jóźwiak, from the series 'Perfect Portrait'.