Slideluck
This July, Slideluck will bring the fun to Dublin, Limerick and Cork:

Moxie Studios
Pembroke Row, Lad Lane, Dublin 2
Date: 8pm Thu 11 Jul

Ormston House
9-10 Patrick Street, Limerick
Date: 8pm Fri 18 Jul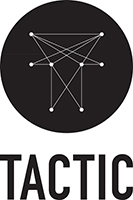 TACTIC
Sample-Studios, 3rd Floor
Former Government Buildings
Sullivan's Quay, Cork
Date: 8pm Thu 25 Jul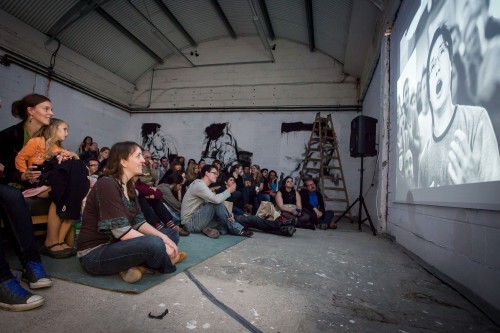 Slideluck is a mash-up of a slideshow and a potluck and mixing things up is an essential component of our work. Slideluck brings diverse groups of people, artwork, food, and perspectives together under one roof. From this diversity something unique and magical is born. Each event is localized in the sense that artists from a community present work to that community. The work of established artists is shown alongside that of emerging and non-professional artists.
Slideluck celebrates physically bringing people together in one space and we work hard to maintain the relationships that begin at our events. With a few exceptions, all of the work that is presented is archived on our website. That means that once an artist shows work with us they automatically become a part of our larger global community.
Slideluck is thrilled to launch its second event in Ireland in conjunction with the PhotoIreland Festival. It has an international reputation with events from Bogotá to Paris as well as impressive selection of previous contributors such as Elliot Erwitt, Gregory Crewdson and Alec Soth. Please join us for an evening of photographic slideshows and don't forget to bring your favourite dish!
This years guest curators are:
Mark Curran – Irish Photographer and lecturer at IADT and Freie Universität Berlin
Christiane Monarchi – Editor of Photomonitor.co.uk
Enjoy selected works by Alison Turner, Bernadette Keating, Brice Bourdet, David Monahan, Fabian Weiss, Frank Coronado, Irene Siragusa, Karl Burke, Kenneth O'Halloran, Yvette Monahan, Marco Frauchiger, Maria Oliviera, Marie le Mounier, Mary Furlong, Michel le Belhomme, Oscar Ciutat, Tom Farmer, Torsten Schumann, Will Hartley, Luca Tronci, and Gerda Kochanska.
Founder and Director of SLPS Global: Casey Kelbaugh
Dublin Director: Kate Nolan
Dublin Producer: Mandy O'Neill