On Photographic Narratives, Workshop with Cristina De Middel

Moxie Studios, Pembroke Row, Lad Lane, Dublin 2
Dates: 11-13 Jul
Book your place »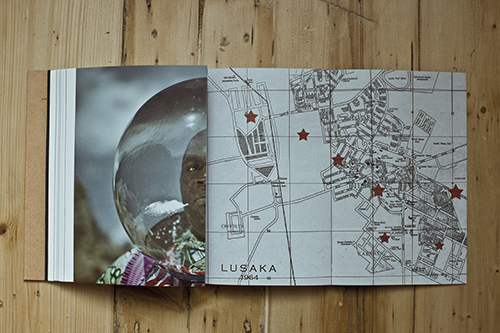 A practical two and a half day workshop that will focus on concepts and key strategies in constructing photographic narratives. Drawing from existing bodies of work and selected image archives, the participants will be challenged to develop stories around proposed themes, with special attention given to pre-production and editing techniques. The process is driven by an experimental approach that seeks to inform and widen the future creative practice of the participants.
Timetable
Thursday 11 July – 10am-1pm 2pm-6pm
Friday 12 July – 10am-1pm 2pm-6pm
Saturday 13 July – 10am-1pm
The timetable for the workshop allows for an hours lunch break on Thursday and Friday.
Materials
Participants should bring a portfolio of prints from a body of work and their own camera.
Cristina de Middel is a documentary photographer and artist now based in London that has been working as a photojournalist for different newspapers in Spain, and with NGO's such as Doctors Without Borders and the Spanish Red Cross, for almost 10 years. She combines her strictly documentary assignments with more personal projects that have received awards in several occasions, including Sony World Photography Awards, PhotoFolio Arles 2012 and the Deutsche Börse Photography Prize. This B-side of Cristina's work deliberately asks the audience to question the language and the veracity of photography as a document and plays with reconstructions or archetypes that blur the border between reality and fiction.