Get The Picture, directed by Cathy Pearson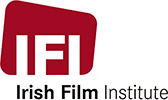 Irish Film Institute, 6 Eustace Street, Temple Bar, Dublin 2
Date: 6.30pm Tue 16 Jul
Duration: 75 min
Tickets available from the IFI.
Meet John G Morris, former Picture Editor for Life Magazine, The New York Times and executive editor of Magnum Photos. Morris' unerring eye for the best shot has captured the imagination of the world and influenced our opinions.
Morris' long life and professional career in photojournalism has spanned seventy years and covered many of the great world events of the 20th Century. At 95 years of age has recently fallen in love again, proving love and romance are not bound by age. He is sharp, witty, an extremely well-informed citizen of the world and an ardent storyteller, a self-proclaimed pacifist and a political activist who currently lives in Paris,
the world's centre for photography.
A Q&A with the director Cathy Pearson will follow the screening.