183rd RHA Annual Exhibition

Royal Hibernian Academy, 15 Ely Place,
Dublin 2
Dates: 28 May-17 Aug
Opening hours:  Mon-Tue 11am-5pm
Wed-Sat 11am-7pm / Sun 2-5pm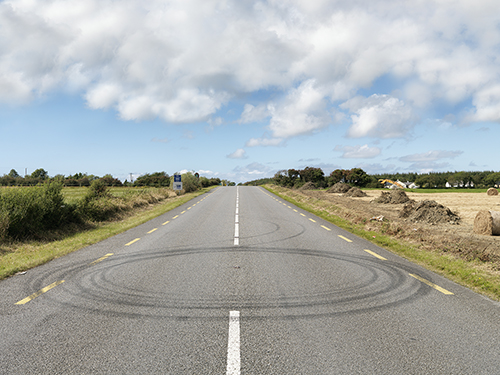 This year's exhibition features work from both established and emerging artists working in photography.  The exhibition has over 500 works in various media, with photography exhibited in a dedicated space, the Dr Tony Ryan Gallery. Photographers this year include: Kate Byrne, David Farrell, Patrick Hogan, Theresa Nanigan, Claudi Nir, Abigail O'Brien, Kenneth O'Halloran, Dominic Turner.
Two major photography awards are given each year.
This years' winners are:
Remco De Fouw RHA  – Curtin O'Donoghue Photography Award of €5,000
Lynn Rothwell – Curtin O'Donoghue Emerging Photographic Artist Award of €2,500
Tours and talks:
Talk by Donal Curtin & Anne Donohue – 1pm Thu 4 Jul
Talk by Amelia Stein RHA – 5.30pm Wed 3 Jul
Full list of photographers:
Liam Blake, Kate Byrne, Charlotte Brookes, Michael Byrne, Michael Byrne, Enda Cavanagh, Peter Connor, David Creedon, Sinead Curran, Remco De Fouw, Eamonn Doyle, Robert Ellis, David Farrrell, Eamonn Farrell, Peter Gordon, Lauralee Guiney, Aoife Herrity, Patrick Hogan, Sharon Hogan, Dragana Jurisic, Mary A Kelly, Ciara Killalea, Jason Lowe, Barry Lynch, Paul McCarthy, Simon McDermott, Yvette Monahan, Theresa Nanigian, Claudia Nir, Catherine O'Brien, Abigail O'Brien, Kenneth O'Halloran, Giorgia Pistoia, Ben Reilly, Lyn Rothwell, Myles Shelly, Amelia Stein, Dominic Turner, and Jamie Young.
For more information visit 183rd RHA Annual Exhibition.
Image credit: David Farrel, 'Attempts at a successfull day', Clare, 2011.