Dis-man-tle
The Little Green Gallery, 13 High Street, Dublin 8
Opening: 6.30pm Thu 18 Jul
Dates: 19-31 Jul
Opening hours:
Sun-Wed 12noon-6pm / Thu-Fri-Sat 12pm-9pm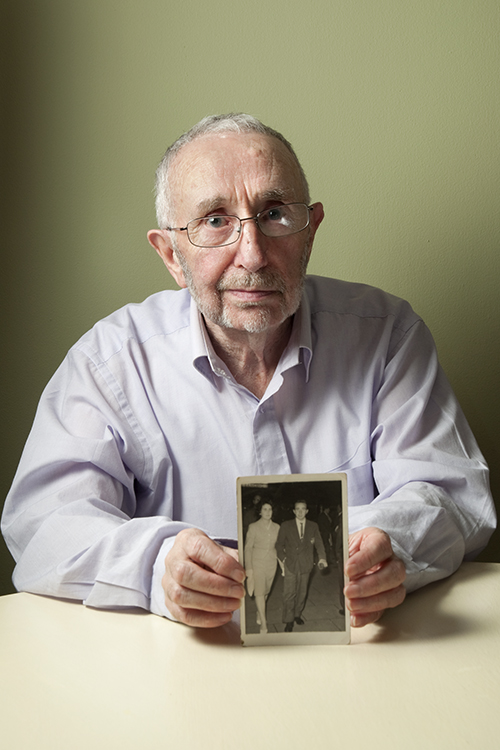 This exhibition of work has been created by five emerging Irish photographers all of whom adopted, as their starting point, the same randomly selected word. That word was 'dismantle' meaning, among other things, to take to pieces, to destroy the functioning of or to strip of dress or covering.
Common to the group is the fact that they studied photography at the National College of Art Design and exhibited together as part of PhotoIreland 2012. Since then they, as a group, too have been dismantled having gone their separate ways in pursuit of their own objectives.
These different experiences are evidenced in the varied interpretations and perspectives adopted when creating the individual bodies of work. While in some instances a literal interpretation of 'dismantle' has been adopted, in others a more figurative approach was taken.
The exhibition addresses current social and environmental themes from divergent viewpoints through the forum of photography. While each project stands on its own merit, it is the contrasting approaches that provide the varied and unique feel to the exhibition. Parallel to the integrity of the individual pieces, the viewer can observe the transition from a common start-point to these divergent end-points that makes this exhibition particularly thought provoking.
Willemein Koelink, Contain
It is usually objects that are dismantled. In order to fully understand their essence we take them apart, tear them down, and examine their constituent parts. This can also be applied to people, by dismantling feelings, attitudes and beliefs. In this light dismantling is positive, however, the process can be difficult, it can hurt, and sometimes a little help is needed. Uncharacteristically, Koelink explores the darkness of being personally dismantled. She dismantles her usual optimistic, light and hopeful photographic style. The result is a series of provoking dismantled portraits.
Madeleine Maher, Shut in
Primarily these scenes attempt to communicate the inertia and melancholia of 21st century city life with a sense of eerie nostalgia. Madeleine attempts to animate and humanise these abandoned spaces, echoing the sentiments of the exhibition, Dismantle, derived from mantle, meaning cloak. She seeks to de-cloak the posed subjects in these derelict locations to illustrate the living creatures that once inhabited them, both physically and commercially. The lack of clothing avoids any cultural implications or time specific elements. The figures aim to express quiet solitude, while exposing very personal feelings, feelings of loneliness and detachment in a cramped city.
Rosa Meagher, Thread
Over recent years most Irish citizens have been affected by the economic downturn in some way. The goal posts have moved for many and our hierarchy of needs has been compromised. Thread by Rosa Meagher explores symbols of everyday life normally overlooked and perceived as mundane. Rosa has relocated objects and subjects from their traditional environments and placed them in unorthodox outdoor locations. By viewing and investigating objects and scenes from unconventional angles the photographer and viewer alike has the opportunity to enjoy and appreciate 'the ordinary' in a somewhat alternative, surreal landscape.
Judy O'Connell, Made in Taiwan
While in the past an object such as a clock or a child's toy might have lasted a lifetime or longer, today we replace such items frequently and often without thought. Large-scale manufacturing grounded on low-cost labour has escalated to meet this demand. But what are the implications for humanity? Made in Taiwan examines low-cost items, dismantling them to expose their inner workings. When presented with the constituent pieces, the viewer might question where these products were made, who put them together and how, when and where they will be ultimately disposed of. In a simple way, this project aims to highlight the disparity between assembler and user, mass consumerism and associated environmental issues.
Philip Sliney, Attachment
What creates our attachment to our personal photographs? Is it that the separation between past and present and of reality and memory can be lessened by these possessions? This series explores these questions by asking the sitters to reflect upon what is their most precious photograph in advance of their portraits being taken. The result is a series of images showing the differing personal photographs selected and a commonly held desire to hold on to fragments of past times and memories.
Image credit
Background image: Judy O'Connell, from the series 'Made in Taiwan'.
Featured image: Phil Sliney, from the series 'Attachment'.