Call It What You Will
Faber Studios, 19 Henry Street, Limerick
Opening: 6.30pm Fri 18 Jul
Dates: 19-23 Jul
Opening hours: Fri-Sat-Mon-Tue 12-5pm / Sun 2-5 pm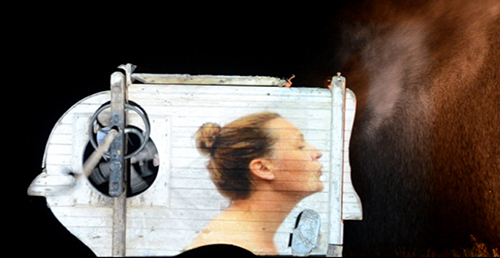 Call It What You Will  is a lens-based exhibition that includes installation, sound, video, photography and camera obscura.
Overarching themes such as memory, place and narrative are permeated by an underlining presence of spirit, body and voice that resonates throughout the work. From its initial inception Call It What You Will was conceived as an adaptable exhibition framework to support and encourage risk taking and experimental practice for the installation of new work within an exhibition space.
Artists; Maria Finucane, Shelagh Honan, Mike McLoughlin, Fiona O'Dwyer, Marie Phelan.
Curated by Shelagh Honan
Image credit: Maria Finucane.
Featured image: Maria Finucane.