Urban Perspectives
The Market Studios, The corner of Halston St & Mary's Lane, Dublin 7
Opening: 6.30pm Thu 4 Jul
Dates: 5-12 Jul
Opening hours: Tues-Sat 2pm-6pm / Closed Sun-Mon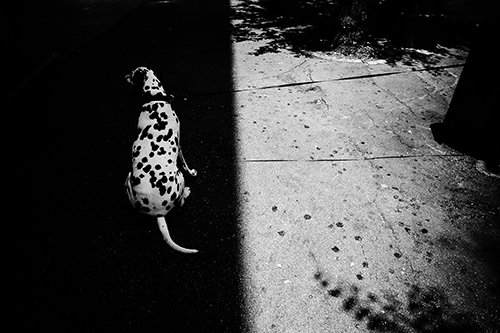 Each artist of The Street Gang Collective whose work is included in the exhibition demonstrates a unique fascination in observing the everyday; these photographers consider themselves visual anthropologists. The world we inhabit is full of hidden and infinite meanings and these artists portray an obsession in capturing tiny but monumental moments that otherwise go unnoticed. While documentary photography portrays a straight depiction of reality, this exhibition portrays a more playful approach to seeing.
The Street Gang Collective: Eyal Binehaker (Israel). Mary Cimetta (Italy), Sagi Kortler (Israel), Seamus Travers (Ireland), Alex Levac (Israel), Felix Lupa (Israel).
Images credit
Featured image: Eyal Binehaker
Background image: Mary Cimetta.