The Beginning of the Sharpness
The Complex C2, 1 Collins Square, Benburb Street, Dublin 7
Opening: 6-12pm Fri 12 Jul
Dates: 11-18th Jul
Opening hours: Daily 10am-6pm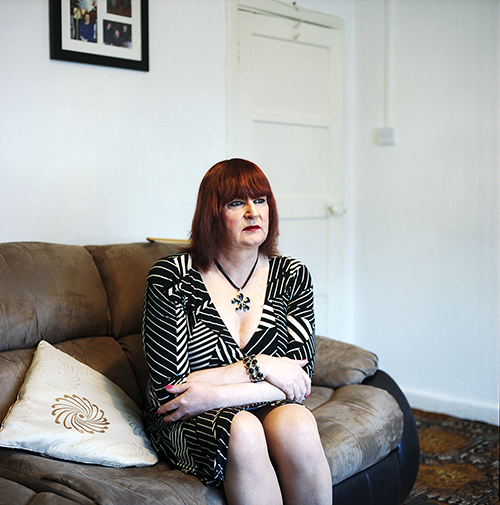 The Beginning of the Sharpness is a collection of new work from Burn In Company focusing on change within contemporary social, political and cultural landscapes. The show comprises of work from 11 photographers using a variety of different photographic media & approaches.
Gerry Blake's series Plot examines community gardens in Dublin as a metaphor for the social & political landscape. Mary D'Arcy's Fragment works with the concept of fragmentation within the photographic medium. Alan Holland analyses the descriptive potential of photography between focus & blur. Barry Kennedy plays with photographic narrative & constructed truth. Serena Kitt's A Change is as Good as a Rest addresses the idea of change & the role of photography in depicting past & present. Catherine Lennon's project Players documents the social landscape of a Darts Club in Inner City Dublin. James Lillis' Still Life with iPhone examines the technological landscape of photography. Aisling McCoy's Ad/Life plays with the social & psychological landscape of media in the city. Alison McDonnell's Transpose documents transgender lives in Ireland. Nicola Whelan's Murmurations critiques the institution of the biennial and the sometimes uneasy relationship between photography, performance art and the dematerialized art object.
The exhibitors are all graduates of NCAD Photography & Digital Imaging:
 Gerry Blake, Mary D'Arcy, Klaudia Drulis, Alan Holland, Barry Kennedy, Serena Kitt, Catherine Lennon, James Lillis, Aisling McCoy, Alison McDonnell & Nicola Whelan.
Image credit: Alison McDonnell, from the series 'Transpose'.