Phosthetics
Exchange Dublin, Exchange Street Upper, Dublin 2
Dates: 1-10 Jul
Opening hours: Mon- Sun 12-10pm
Projected slideshow and talk: 6-7pm Thu 4 Jul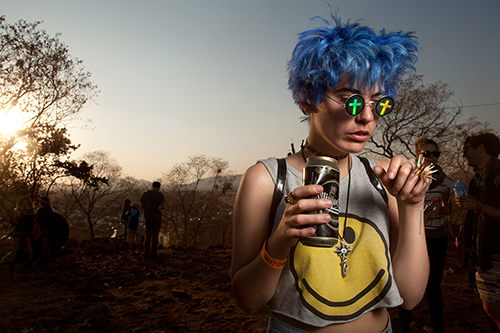 Phosthetics is a collective exhibit from seven photographers. The common theme is the exploration of artificial light in their diverse approaches to photographic portraiture. The work ranges from highly constructed and brilliantly staged images to delicate environmental portraiture. Borrowing from genres as diverse as fashion, documentary, conceptual, fine art and high speed the exhibit aspires to be both aesthetically challenging and socially vibrant.
Photographers; Mike Brits, David Frain, Kevin Goss-Ross, Adrian Heffernan, Oxana Kiryashoff, Paul Marconi,Chris Rosenfeldt.
Image credit: Kevin Goss-Ross.