On Photography & Antifoto, Böhm/Kobayashi

Moxie Studios, Pembroke Row, Lad Lane, Dublin 2
Date: 1pm Sun 14 Jul
Duration: 1 hour plus Q&A
Price: Free for all Summer Campus visitors.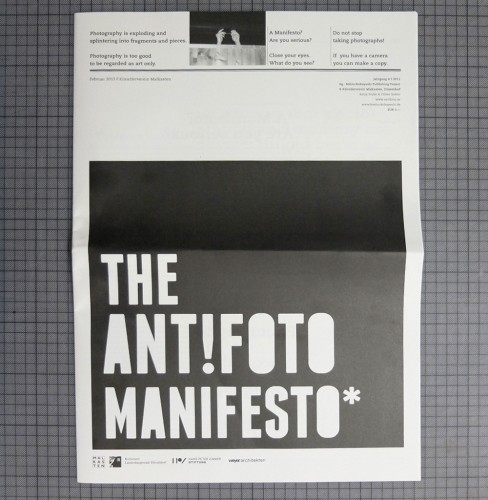 Katja Stuke and Oliver Sieber together cover an extensive range of personas: photographers and artists, curators and exhibition organizers, designers and art book editors. Yet as they move through their photographic cosmos, it is not always so easy to determine where one identity ends and the other begins.
Under the cover of the pseudonym Böhm/Kobayashi Sieber and Stuke have developed their own publishing platform, an experimental forum for their work on the printed page, where their new series reference one another and explore narrative forms based entirely on images. The artists have long since turned this label into a stage for the duo's diverse activities, such as the Böhm TradeCenter, a virtual, online exhibition space. For four years, under the provocative title of Antifoto the two have been presenting aspects of a photographic technique that is characterized by a unique, media-reflected stance.