New Irish Works, at NPA, Dublin.

National Photographic Archive (NPA), Meeting House Square, Temple Bar, Dublin 2
Opening: 6pm-9pm Thu 4 Jul
Dates: 21 Jun-3 Aug
Opening hours: Mon-Sat 10am-5pm / Sun 12-5pm
New Irish Works brings together a selection of 25 Irish and Irish based photographers, underlining the diversity of practices that constitute contemporary Photography in Ireland. The exhibition states and celebrates the emergence of a new wave of artists, and it is accompanied by a dedicated publication. Planned as a multi-city experience, it is hosted at various locations in Dublin, Limerick, and Cork.
The National Photographic Archive will host selected works by artists Barry W. Hughes, Dorje de Burgh, Dragana Jurisic, Kevin Griffin, Linda Brownlee, Robert Ellis, and Shannon Guerrico.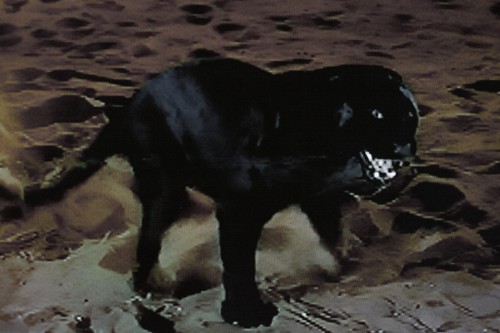 Barry W. Hughes
Metastatic, 2012
The Conqueror (1956) directed by Dick Powel and starring John Wayne and Susan Hayward was shot on location at Snow Canyon State Park in Utah, USA during May-August of 1954. Snow Canyon is located 220 km downwind of Yucca Flats, Nevada where above ground atomic testing lasted from 1951-1953. Encouraged by an article in the November 10, 1980 issue of People magazine, it was widely rumoured that the director, leading stars and ninety-one of the crew died of cancer as a direct result of radiation fallout remaining in the area.  However, contemporary and subsequent testing of the area for any hazardous material and possible health risks have consistently contradicted the rumours, and data collected in the Snow Canyon area in May of 1954 indicated that the amount of radiation present was at background levels and therefore harmless.
Metastatic follows the narrative of the film from opening shot to climax and closing shot. Exploiting the camera and TV screen's natural distortions of colour and pixilation, or visual noise, the resulting images seem to buzz with the supposed radioactivity believed to have been present during the filming of The Conqueror. The title relates to both metastasis as a Greek word meaning 'displacement' and a secondary cancerous growth formed by transmission of cancerous cells from a primary growth located elsewhere in the body, as well as the static electrical charges commonly associated with TV screens.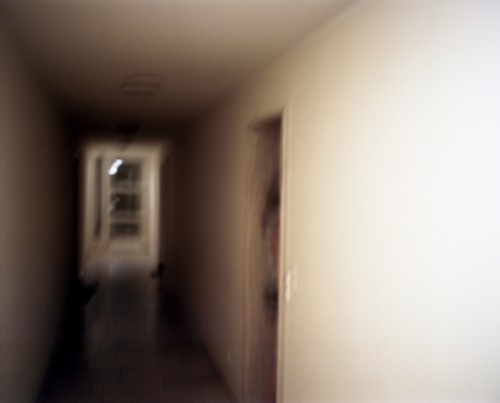 Dorje de Burgh
Nothing Lasts Forever, 2011
(Excess, secrets, ghosts and endings)
Inertia. The city as one giant sprawling suburb. Nothing Lasts Forever exists as the account of an attempted description of the experiencing of a hyper-mediated now seemingly defined only by that which J.G. Ballard described as 'a kaleidoscope of competing fictions'. Great changes are occurring, history even. But so slowly that it feels almost abstract and unreal. Absorbed, obscured and elsewhere.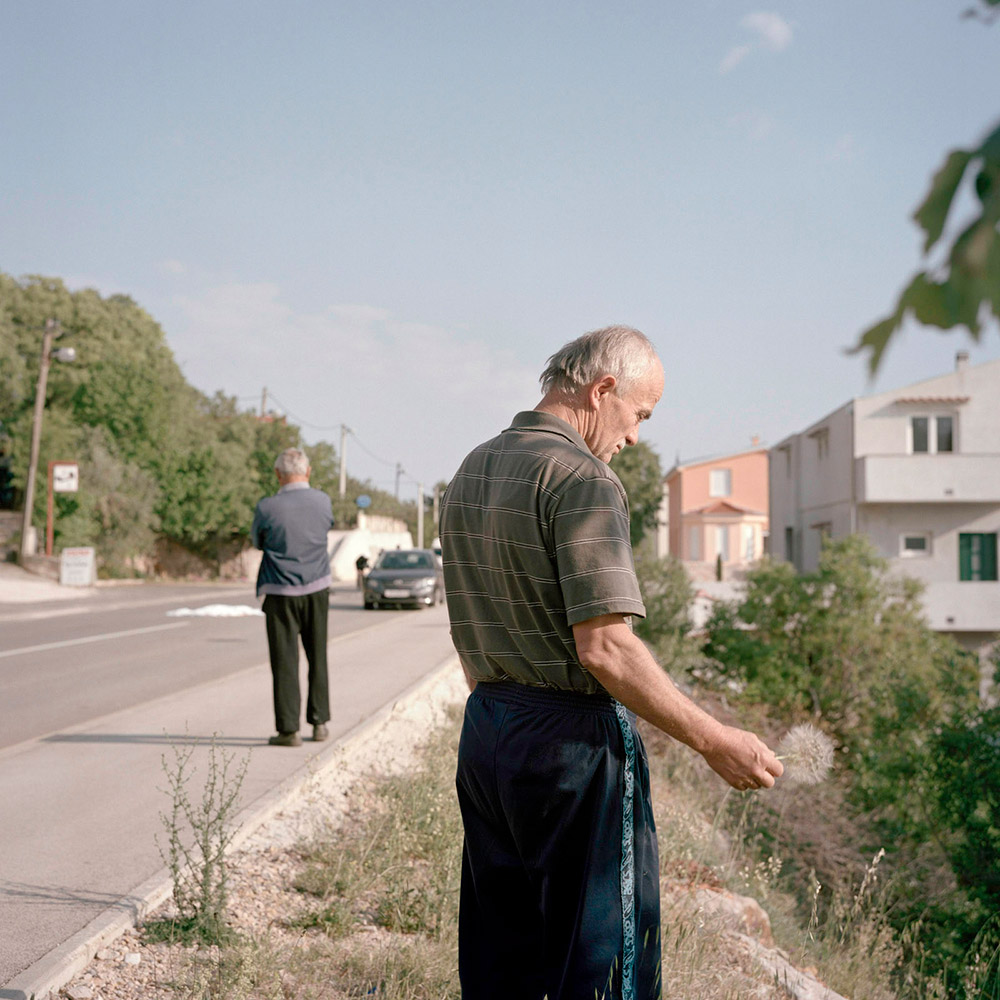 Dragana Jurisic, YU
The Lost Country, 2011-13
Once upon a time, in a faraway part of Europe, behind seven mountains and seven rivers, there was a beautiful country called Yugoslavia. – Slavenka Drakulic.
"There proceeds steadily from that place a stream of events which are a source of danger to me," wrote the Anglo-Irish writer, Rebecca West in 1937. Realizing that it was "a calamity", to know nothing of an area "which threatened her safety" was she embarked on a journey through "that place" –Yugoslavia. The result was Black Lamb and Grey Falcon. Initially intended as "a snap book" it spiralled into half a million words, a portrait not just of Yugoslavia, but also of Europe on the brink of the Second World War, and widely regarded as one of the masterpieces of the 20th century.
The Yugoslavia that West visited in the late 1930s disintegrated in a series of bloody wars in 1990s. Now, more than twenty years after the war(s) started, Dragana Jurisic recalls and questions her own memories of both the place and the events that she experienced in the country of her birth.
Rebecca West thought of art as a re-living of an experience. In retracing West's journey, Jurisic attempts to re-live her experience of Yugoslavia and to re-examine the conflicting emotions and memories of the country that "was". This work deals with the search for lost identity for the citizens of this modern Atlantis, and the coming to terms with what came to pass in the "beautiful country called Yugoslavia".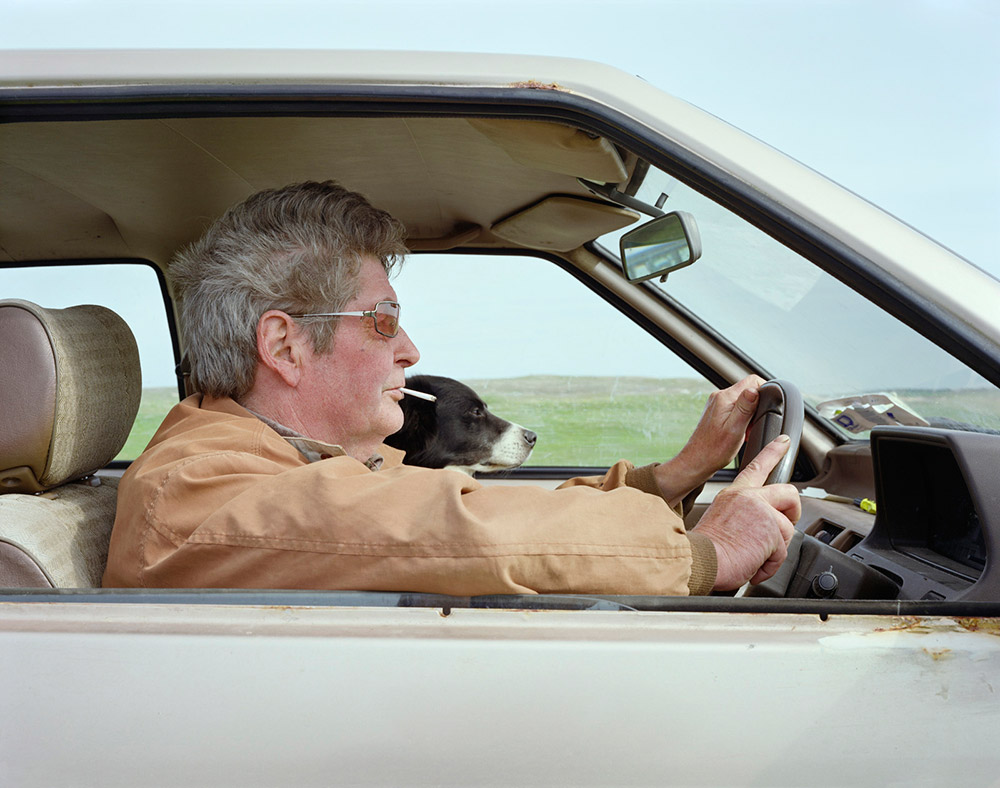 Kevin Griffin
Omey Island-Last Man Standing, 2008-13
Measuring approximately one square mile Omey is a small tidal island situated off the west coast of County Galway, Ireland. Once a community of four hundred inhabitants, it is now home to just one full time resident, Pascal Whelan.
A former stuntman, wrestler and daredevil who appeared in numerous TV, stage and movie productions in a career which spanned thirty years Whelan returned to live on Omey after an accident during a live show in which a colleague and friend was fatally injured.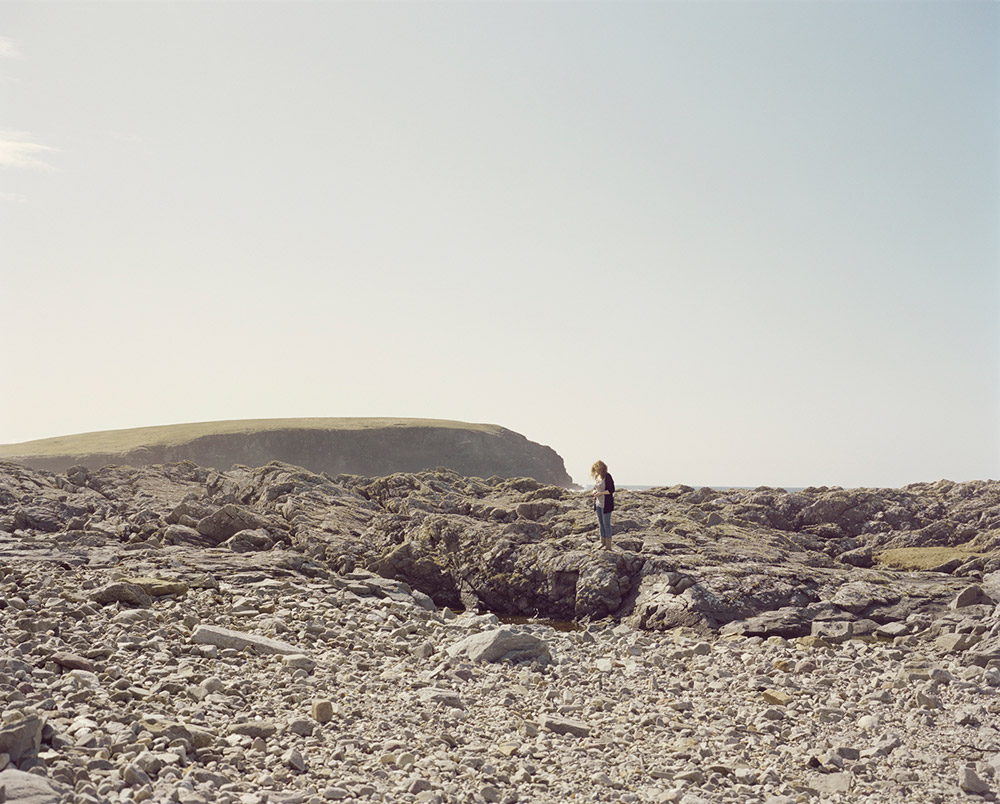 Linda Brownlee
Achill, 2012
Photographed in a raw and unpredictable landscape, the adolescent figures of Achill are a group of local teenagers who worked with Linda Brownlee on this project over two years. Their sense of belonging and intimacy with the landscape gave Brownlee a means of exploring a tranquillity that exists within an often wild and windy place.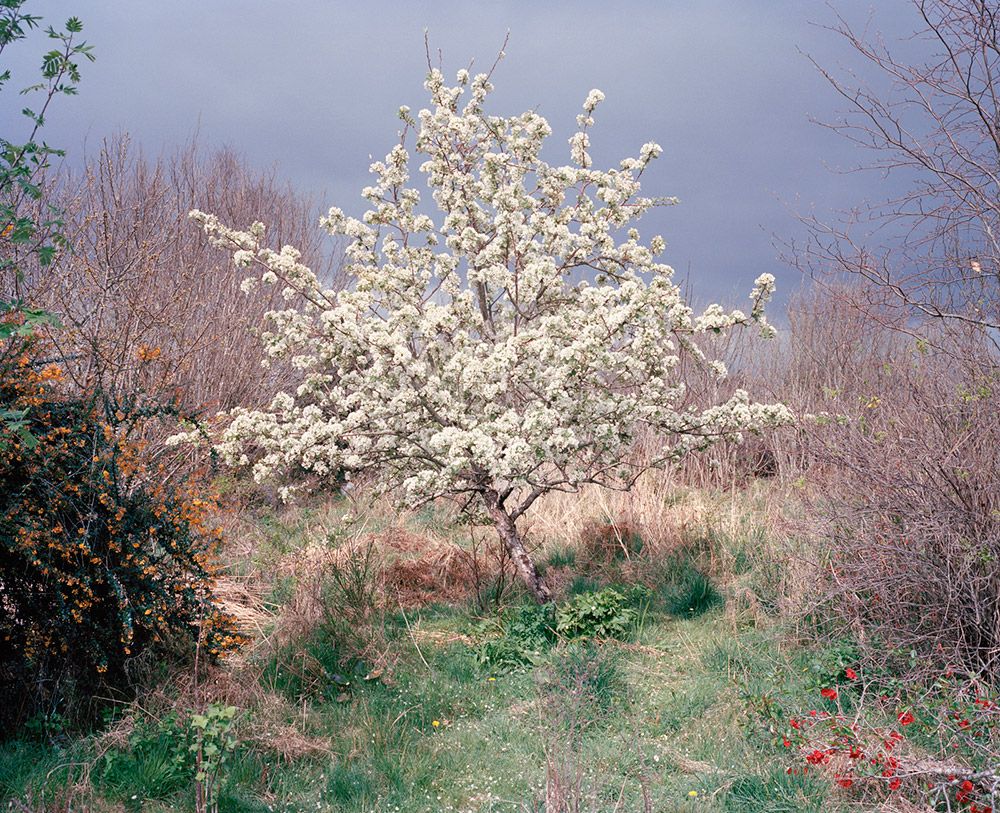 Robert Ellis
New Line, 2012-13
This body of work documents the space inhabited by a small alternative community in the west of Ireland. By exploring the private world created by the people that live here through the harsh depths of winter and the warm fertility of summer, this work seeks to engage with this place and its inhabitants rather than expose it. The images tell the stories of the people that belong here but only ever show a glimpse of their presence.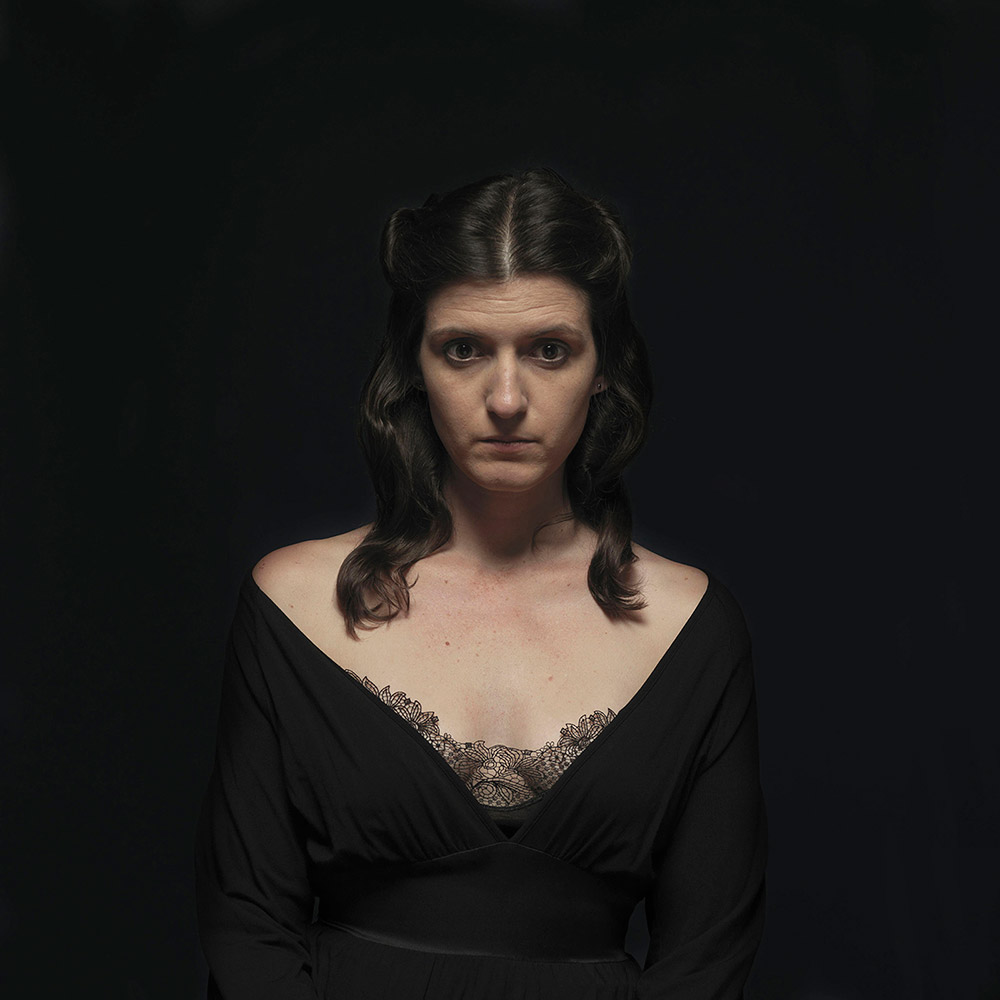 Shannon Guerrico
Libre et Sauvage, 2012
Libre et Sauvage is a revisiting of the Romantic fascination for an almighty nature. It is however a constructed reality built from fantasies and nourished by inspiration from literature and visual art that results in nature being utilised as a decorative element.
Courtesy Gallerie Annie Gabrielli, France.
---
To find out more about these works, please check:
Barry W. Hughes, Metastatic.
Dorje de Burgh, Nothing Lasts Forever.
Dragana Jurisic, YU: The Lost Country.
Kevin Griffin, Omey Island-Last Man Standing.
Linda Brownlee, Achill.
Robert Ellis, New Line.
Shannon Guerrico, Libre et sauvage.
See all exhibitions part of New Irish Works.
---
Image credit: Barry W Hughes, from the series 'Metastatic'.