Jason Lowe, A Common Ground
Inspirational Arts, Basement, 7 Herbert Street, Dublin 2
Opening: 6.30pm Tue 2 Jul
Dates: 3 Jul-2 Aug
Opening hours: Mon-Fri 9:30am-5:30pm / Sat 10am-1pm, 2-4pm / Closed Sun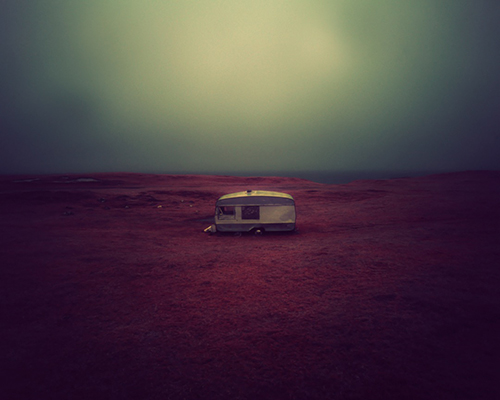 This project explores Jason Lowe's relationship with an area on the west coast of Connemara. Revisiting the landscape on his own highlighted the often detritus-laden topographies that were always present but never truly seen when in the in the company of others.
The use of infrared film and the resulting post-apocalyptic aesthic reflects the change in what Lowe saw on childhood visits to the area and what is seen and felt fifteen years on from that time of innocence.
Image credit: Jason Lowe, from the series 'A Common Ground'.