Eugene Langan, All Things Undying
darcspace, 26 North Great Georges St., Dublin 1
Opening: 6.30pm Wed 26 Jun
Dates: 27 Jun-18 Jul
Opening hours: Mon-Fri 10am-5.30pm / Sat 12-3pm / Closed Sun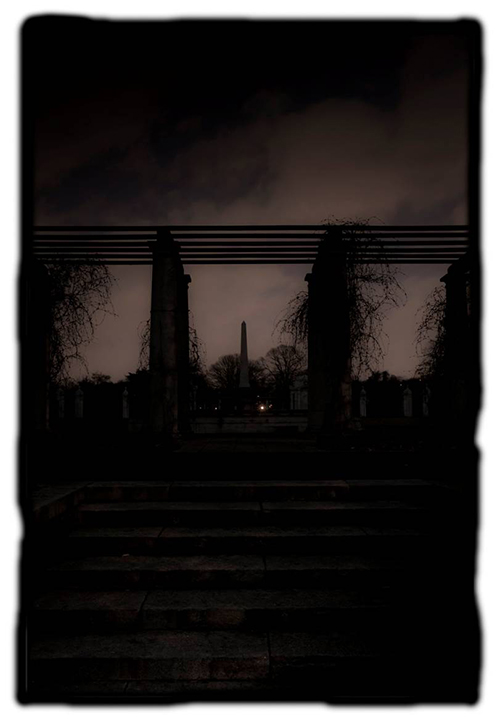 The Irish War Memorial Gardens in Islandbridge were designed by renowned English architect Edwin Luytens, The building workers were drawn from the unemployed, mostly ex-servicemen. To provide as many working hours as possible the use of mechanical equipment was restricted and even granite blocks of 7 and 8 tonnes were manual fitted into place with primitive tackles.
After dark seemed to Eugene Lanagan, the most appropriate time to take these photographs as it was on these night visits that the atmosphere evoked was most in-keeping with the history and function of the memorial.
Image credit: Eugene Langan, from the series 'All Things Undying'.