David Galjaard, Concresco

The Copper House Gallery, St. Kevins Cottages, Synge Street, Dublin 8
Opening: 7.30pm Thu 13 Jul
Dates: 14 Jul-2 Aug
Opening hours: Mon-Fri 10am-6pm / Sat 12-4pm / Closed Sun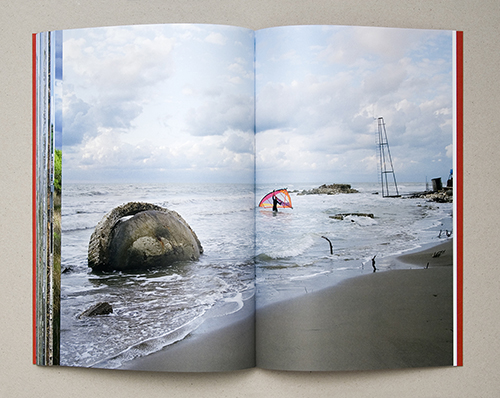 As the overall winner of Portfolio 12, David Galjaard's Concresco will enjoy a solo show, opening at The Copper House Gallery on 13 July 2013. During July last year, visitors to the Book & Magazine Fair could enjoy his fabulous book, that later in November earned him the Paris Photo–Aperture Foundation PhotoBook Awards in the First PhotoBook category, receiving $10,000 for his next project. The book was also listed in PDN Indie Photo Books of the Year and was selected as one of the Best Books of 2012 in Photo-eye by Martin Parr. The book is now available at The Library Project, and you will also find copies at The Copper House Gallery during the exhibition.
---
David Galjaard, Concresco
Fearing an attack from abroad, Albanian Stalinist leader Enver Hoxha had around 750,000 above ground bunkers built during his time in power, from 1945 until his death in 1985. Since the collapse of communism in 1991, the indestructible bunkers have served purely as an obtrusive reminder of a dictatorship that had had lasted for almost fifty years.
In this documentary, the bunkers are used as a visual metaphor in the telling of a larger social story. They help to paint a picture of developments in a country that was the last in Europe to renounce communism and has set out on a demanding quest to become part of the capitalist west.
David Galjaard was winner of PhotoIreland Festival Portfolio 12 , and The Paris Photo–Aperture Foundation PhotoBook Award 2012.
Selected reviews online:
Joerg Colberg, Conscientious
Thomas Bollier, The Photobook Review, Aperture Foundation
Dienacht
---
Image credit: David Galjaard, from the series 'Concresco'.