Cristina De Middel in conversation 
with Sean O'Hagan.

Moxie Studios, Pembroke Row, Lad Lane, Dublin 2
Date: 5pm Sat 13 Jul
Duration: 1 hour plus Q&A
Price: Free for all Summer Campus visitors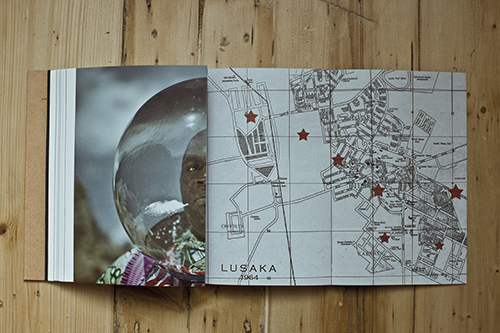 Sean O'Hagan writes on art and culture for the the Observer and the Guardian, where has a regular online column, On Photography. He has interviewed many of the major photographers and artists of our time, including William Eggleston, Robert Frank, Stephen Shore, William Klein, Ed Ruscha, Damien Hirst, Marina Abromovic and Anselm Kiefer. He was named interviewer of the year in the British press awards in 2003 and was given the 2011 J Dudley Johnston award from the Royal Photographic Society "for major achievement in the field of photographic criticism".
Cristina De Middel is a documentary photographer and artist now based in London that has been working as a photojournalist for different newspapers in Spain, and with NGO's such as Doctors Without Borders and the Spanish Red Cross, for almost 10 years. She combines her strictly documentary assignments with more personal projects that have received awards in several occasions, including Sony World Photography Awards, PhotoFolio Arles 2012 and the Deutsche Börse Photography Prize. This B-side of Cristina's work deliberately asks the audience to question the language and the veracity of photography as a document and plays with reconstructions or archetypes that blur the border between reality and fiction.